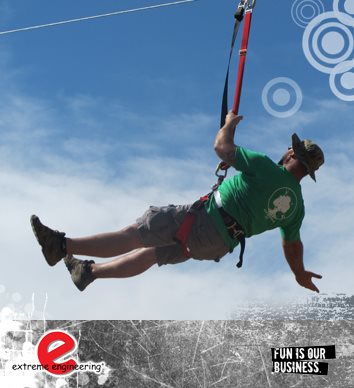 Exciting and Adventurous Team Building Activities in Liverpool
Improve the interaction between your mates with our exciting team building activities in Liverpool. Communication between people is a vital key to fostering good relations. Team building activities encourage individuals to communicate better amongst themselves resulting in better handling of tasks and problem-solving skills. Taking part in an exciting activity such as a team bonding exercise increases one motivation, helps in identifying leadership qualities, enhances your thinking capacity and increases your creative skills. Getting out and taking part in physical activities is a great way to clear your head and feel healthier. Such activities have a positive impact on your mental and physical health. Team building also helps to develop trust among your friends.
Team building helps to improve productivity levels, morale and confidence of an individual. In Liverpool, our team building activities are suitable for all ages. We have plenty of opportunities to challenge your teams. Choose us for unique team building events. These will encourage your team and create a good competitive atmosphere among them. Imagine the sensation you will get while engaging in a competition trying to outdo each other. You'll love the experience and the active atmosphere around you.
Get to know your colleagues better by engaging in great team building activities in Liverpool. Moreover, we're the perfect choice for your next team-building event. Thus, our zip-lining activities are exceptional. Call Mobile Zipwire Hire to plan an unforgettable team-building activity. We make it possible for you to experience adrenaline by riding on up to two hundred and fifty feet of mobile zip wire at twenty-one miles per hour. In addition, we adhere strictly to the rules and regulations to ensure your safety. Moreover, we provide all the necessary equipment and staff needed for the duration of your event.
https://mobilezipwirehire.co.uk/wp-content/uploads/mobile-zipwire-hire-for-events-uk.jpg
388
354
Daine
https://mobilezipwirehire.co.uk/wp-content/uploads/skyfall-logo.png
Daine
2022-03-30 16:02:16
2023-05-01 16:10:03
Exciting and Adventurous Team Building Activities in Liverpool